What is an influencer and how can they help your business grow?
An influencer is defined by the Cambridge Dictionary as 'Someone who affects or changes the way that other people behave, for example through their use of social media.'
The History of the influencers
Influencers are not a modern phenomenon. They have since the beginning of the human race been responsible for changing and defining our behaviour — creating modern society as we know it today. To put this into context Jesus Christ is still listed by ranker.com as the most influential person of all time.
Influencers in Advertising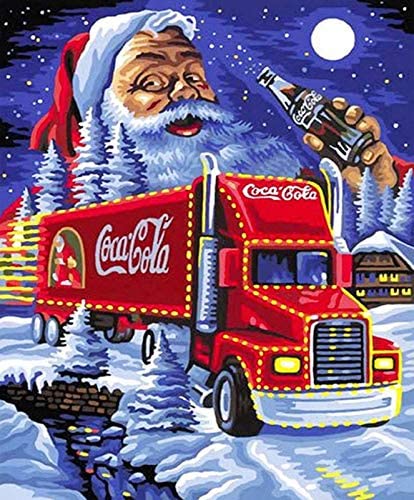 The original advertising influencers were fictional characters designed by advertising agencies to create an emotional connection with an audience and give a face to brand long before the advent of TV and internet and the wide use of radio.
Probably the most famous and long-lasting of these are Santa Claus (for Coca Cola) and later Tony the Tiger (Kellogg's). Fictional advertising characters still exist today but are mainly used for TV advertising. Examples are Churchill (Churchill Insurance) and the iconic Meerkat's (comparethemarket.com).
The 1950s marked the beginning of the celebrity culture we see today. A higher level of disposable income and leaps in technology paved the way for celebrity and sports stars to become household names.
As more and more brands and products came into being, advertisers looked for ways to achieve standout and the celebrity endorsement was born. Celebrities had longevity then, usually global names these were often partnerships for life and conveyed the message that if you smoked a particular brand of cigarettes or drank a particular drink your life would be immeasurably better.
Celebrity endorsements are still widely used today although partnerships tend to be more short term and campaign-specific. L'Oréal for example have used celebrity endorsements for years. These are, however, constantly involving and matched with a current celebrity who is relevant to that specific product and its target audience.
The modern-day influencer
The rise of Social Media has impacted on marketing and how and why we choose a product or service in a major way. We can now seek out seemingly ordinary people who we make an emotional connection with online these people share our beliefs, interests and values as well as creating content that resonates with us and adds value, making them an influencer.
Make no mistake this is big business for brands of all sizes and is becoming increasingly more commercially viable, making influencer marketing seemingly out of reach to small business and start-ups.
No matter what your size influencer marketing is still extremely valuable to your business and there are ways you can create influence and authentic partnerships with relevant people and this should be a key part of your media strategy.
The rise of the micro-influencer
Micro-influencers are those with a small but highly engaged following. They may be bloggers, local businesses, mums, fitness instructors — anyone really. They will have built an audience online by telling a story that resonates with a specific audience and keeping them engaged by continuing to do so.
This is of course great news for small businesses, these micro-influencers want to appear authentic and as a result, will not charge high advertising fees. They are also highly trusted by their audience and incredibly influential when it comes down to product consideration and driving purchase.
Some micro-influencers may charge for product endorsement however they are also looking to grow on social media and unearth products and services that their followers love.
Discovery
Firstly, think about your overall brand strategy and crucially your current/ desired audience. What are their values, what inspires them and you! If you are an established business why not ask your current customer and the people in your community.
Look through your list of followers and think about the people you know.
Use and follow relevant hashtags.
Watch who your competition listens to engages with and interacts with.
Use the explore, and search functions on your social media platforms to unearth people who are relevant to your keywords.
Use Google Search to uncover relevant bloggers.
Use influencer marketing tools such as: Klear, Followerwonk, Buzz Sumo, Right Relevance and Hype Audit
Once you have identified these people you will need to find a way of connecting with them. The great news is that if you have a similar target audience they may already be aware of your product and/ or service.
Connection
This is, of course, a long term goal which will be agreed between yourselves and is, unfortunately, one of the more time-consuming parts of social media marketing. But I would recommend:
Do your research and ensure their audience aligns with yours.
Engaging with them online, prior to contacting them directly. This needs to be done in a voice that resonates with them and is authentic and stands up in its own right.
Once, you have managed to get them to engage you can connect with them directly to ask if you can send a product sample, some information about your products and services or perhaps an invitation to an event you are hosting.
If they are a blogger you could offer something of value to their audience to be given away in return for them featuring you.
This should be a no strings attached approach, particularly if you have no money to offer and believe that your product adds value as this will ultimately be more of a partnership and they will need to spend time creating content whether it be a review and SM post, or something else in return.
This can be time-consuming but if done correctly will give you unprecedented access to your desired target audience and enable your voice to be heard. After all, word of mouth marketing is still the most powerful tool of all.